Rest and Be Thankful
What a shock we had last night, landing at Manchester Airport at 4am, it was cold, raining and our taxi had left due to the plane being delayed.
Back to real life with a bump!
We have had the most wonderful two weeks in Cyprus, listening to live music, a boat trip, catching up with friends, many wonderful meals and days around the pool or on the beach. And the cocktails....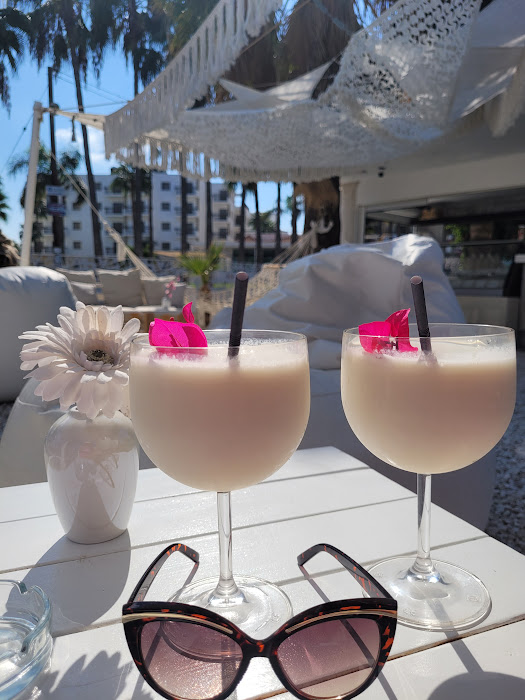 Also, I was so very blessed to have the most amazing massages - it wasn't until Nijole worked on the knots in my back that I realised just how tense my back was. 
As always time away gave me time to reflect and rest. In our busy lives it is all too easy to forget that we need time to rest, I am just as guilty as most people of thinking that I have to be busy and productive all of the time.
And we know that's not true - right?
This week two people very close to us have have major health scares, thankfully both are doing well, but it made me remember that if we don't find time to rest and relax - dis-ease will be the result.
I don't want that - for me - or for you.
So can you take some time to rest this weekend?
I hope that you can my love.
Thanks for reading.